CERTIFICATE COURSE IN STRAIGHT WIRE ORTHODONTICS (CITY BASED)
This is a 3 days (Level I) practice oriented handson course meant for the general dental practitioner who wants to include fixed orthodontics treatment in his skill repertoire and thus increase his patient base. The course is also meant for those dentists who are practicing older techniques of labial orthodontics and want to switch over to the more modern straight wire (MBT) technique. The course consists of one day of theory and two days Hands-on on typodont. It is the object of the course to introduce the participant to the technique of Straight Wire™ (MBT) orthodontics and equip the participant with enough knowledge and skill to start practicing this technique in their clinics. Coupled with the extensive online support and post course mentoring, this is the ideal course for a beginner trying to start orthodontics in his practice.
Dr. Ravi Kumar, the course director, has been practicing fixed orthodontics for the past 10 years. He has also published in several scientific Journals and has authored a textbook for the undergraduate dental student. He has also developed a short course interdisciplinary treatment method, using orthodontics, prosthodontics and endodontics, ideally suited for adult patients, called the Realistic Treatment Philosophy (RTP) and is presently engaged in popularizing this. Check out our Orthodontics Diploma Course in New York, USA.
IS THIS COURSE FOR YOU?
This handson course is intended for dentists who have little or no experience in orthodontics and want to learn to incorporate it into their practices or progress from removable appliances to a comprehensive, fixed technique. This is a one-of-a-kind, hands-on course which will help you to increase your practice base.
CAN I LEARN ORTHODONTICS IN SUCH A SHORT TIME?
Yes. You will be THOROUGHLY learning ONE technique in orthodontics, viz. the Straight Wire (MBT)technique. This technique is the easiest to practice as the need for wire-bending is almost negligible. With this you start learning the vast subject of orthodontics. AFO courses are designed in such a way that you learn exactly what you need to start practicing orthodontics in your clinic. Once you start your orthodontic practice, we are here to support you through our online free post-course mentoring. At a later stage, if you feel that the technique you are using now is insufficient, you can go for the advanced course and thus learn ALL in orthodontics from Labial to Lingual techniques. Please see the AFO Tier Advancement section on how you can do this.
Course Duration
Clinic Based – 3 Days (Level I)
Online (Distance Learning / Correspondence) – Two days or a maximum of 125 hours (within 1 month)
CP: Attending this course entitles the participants to a Level One (L1) AFO certificate and 200 credit points.
Home/Clinic IEP or Study Groups
The home or clinical Individualized Education Program (IEP) for individual dentist or a Study Group Program for a small group of dentist is a unique concept from AFO where the faculty will come to your place and teach you orthodontics at your own time and pace! If you are an individual dentist wanting to start orthodontics in your practice or you are a group of like-minded dentist in the same locality, contact us for a quote. Where ever you are in the world, we will send the faculty to your place with all the materials you will need, to teach you so that you can learn and practice orthodontics with confidence.
Become a Certified Orthodentist
Cert. (Ortho) course is of 1 year duration and includes Level I as a starter course. Then after 3 to 4 months, the participants takes up the Level II course and again after about 6 months the participants takes up the Level III course. On completion of the three levels the participants are awarded the AFO Fellowship and becomes Certified Orthodentist.
Course Schedule
The course runs throughout the year at our institution. Please contact us to register for the course.
Topics covered are
Day 1
Introduction and History
Growth and Development
Biomechanics
Diagnosis of the Orthodontic Problem
Treatment Planning – Extraction vs Non-Extraction
MBT (Straight Wire) Treatment Mechanics – Theory & Practice
Day 2
Hands-on on Typodont – Banding, Bonding, Wire placement, Ligation and wire removal
Model Analysis and Discussion on various malocclusion models.
Day 3
Hands-on on Typodont Continued
Discussions
Upcoming Courses – 2019

3 day orthodontics course (Level I) in Miami from February 23rd to 25th and September 14th to 16th @ $ 1500
5 Days Course (Level I & II) – Straight Wire Orthodontics Demystified – in New York from June 28th to July 2nd and December 6th to 10th @ $ 2000
International Courses
Bangkok, Thailand – Level I course – March 8th to 10th , Level I and II – September 21st to 25th
Bangalore, India – April 12th to 17th, October 11th to 16th
New Delhi, India – May 10th to 15th, November 15th to 20th
In-house Damon Course, Lausanne, Switzerland by Dr Nancy Maurer 2 and a half days – Last day for clinical observation – June 15th to 17th and November 9th to 11th
1 day Lingual Orthodontics course in STb Technique (Handson) in New Delhi or Bangalore, India and Bangkok, Thailand.
Lingual Orthodontics Course in Bangkok, Thailand, March 11th, September 27th, 2019. Book now and we will send you the entire course material through courier so that you can start learning, plus you get the classroom course free!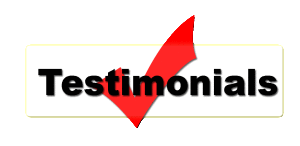 Very Practical and patient friendly!
Dr.Mridu, New Delhi, India. Mobile: 09811509654
One of the best Hands-on courses ever attended!
Dr.Mansur Qadir, Kenya. Mobile: +254 726836046
Awsome!
Dr.Ine Ayu, Indonesia. Mobile: +6287883048540
It was very good!
Dr.Devi Sanjeeth, Chennai, India. Mobile: 09789998953
I had no knowledge of fixed orthodontics. But after attending the course, I am confident
that I can start fixed ortho on my patients! Dr.Kavitha, Trichy, Tamilnadu, India. Mobile: 09842627696
Call between 10.00am – 1.00pm IST
Really glad to have such a course which fulfilled my curiosity about fixed orthodontics!!
Dr.Anil, Bangalore, Karnataka, India. Mobile: 09008295329
Informative and good. Made me feel that orthodontics may be easy to do!
Dr.Roshni Sunil, Cochin, Kerala, India. Phone: 0484 6562021
Explained everything in detail and in an understandable manner!
Dr.Sajaya Kumar, Alleppey, Kerala, India. Phone: 09745606606
Good Experience! Most useful were the practicals along with the PowerPoint and video presentations.
Dr.Shoukath Ali, Palakkad, Kerala, India. Mobile: 09961912336
Call between 1.30pm – 3.30pm IST
It was a wonderful experience.
Dr.Muzaffar Ahmad, Jammu & Kashmir, India.
Mobile: 09906575144
It was very good. Now I can handle the cases more confidently.
Dr.Atul, Himachal Pradesh, India.
Mobile: 09418526352
Although it was a 2 day course, I could learn about orthodontics. I am confident enough
to start the cases.
Dr.Deepak Bedi, Faridkot, Punjab, India.
Mobile: 09888484696
Very encouraging!
Dr.Sofia Aftab, Kolkatta, West Bengal, India.
Mobile: 09836745580
Very Good!
Dr.Amrita Jha, New Delhi, India.
Mobile: 09717203555
I can start on patients now confidently!
Dr.Aolepla Imcha, Nagaland, India.
Mobile: 09862565250
Very Good!
Dr.Devesh Agarwal, New Delhi, India.
Mobile: 09717123023
This is the best course in Ortho!
Dr.Rashmi Kapoor, Agra, India.
Mobile: 08057868178
Very Good Course!
Dr.Kunal Banka, Ranchi, Jharkhand, India.
Mobile: 09471712888
This course will allow me to LEARN AND EARN!
Dr.Rajesh M V, Karnataka, India.
Mobile: 09035977330
Very useful to build up the confidence in participants to start up the cases
Dr.Srilatha, Hyderabad, Andhra Pradesh (AP), India.
Mobile: 09985411101
Overall good!
Dr.Kalyan Chakravarthy B, Hyderabad, Andhra Pradesh (AP), India.
Mobile: 09885598668
It nice. Definitely I will go to the advanced Levels
Dr.K Satish Kumar, Vishakapatnam, Andhra Pradesh (AP), India.
Mobile: 09347322145
Great course for dentist after BDS
Dr.Ramvijayaramesh, Madurai, Tamilnadu, India.
Mobile: 09600784588
Inspiring and motivating course!
Dr.Shiv, MDS, Bangalore, Karnataka, India.
Mobile: 09448463926
Understood the basics in Fixed Orthodontics!
Dr.Pravin Patel, Mumbai, Maharashtra, India.
Mobile: 09920684226 / 09821207707
Call between 2.30pm to 3.30pm
Handson training was the best!
Dr.Alefiya, MDS, Dubai, UAE.
Mobile: 00971508760852
Call between 10.00am to 12.00pm (morning) Dubai Time
It was a wonderful experience. I feel that I have achieved the result of a 3 year study in orthodontics!
Dr.Arunkumar, Chennai, Tamilnadu.
Mobile: 09940578990
Call between 1.00pm to 4.00pm
This course has made me confident to take up orthodontics cases!
Dr.M.A Prasanna Lakshmi, Chennai, Tamilnadu.
Mobile: 09444884307
The course was very useful and now I have the confidence to practice orthodontics in my clinic!
Dr.Zameer Ahmed, Davengere, Karnataka.
Mobile: 09986386429
"It was an excellent course and in a very easy to understand manner!"
Dr.Devarshi Bhattacharyya, Guwahati, Assam, India
Mob:09707022104 (Between 8.00pm and 9.00pm)
"Very useful and to the point!"
Dr.Debrup Chatterjee, Kolkatta, West Bengal, India
Mob:09674358769
"Nice!"
Dr.Jayanta De, Kolkatta, West Bengal, India
Mob:09830053499 (Between 4.00pm and 8.00pm on week days)
"Will be able to start orthodontics in clinic."
Dr.Koushik Gorai, West Bengal, India
Mob:09734223111 (Between 9.00pm and 10.00pm)
"Good!"
Dr.Raj Chakraborty, Assam, India
Mob:09207324979
"Knowledge Enhancing!"
Dr.MD Mustaq Fizur Islam, Odisha, India
Mob:09439856798
"Goood! Thank you, Sir!"
Dr.Sudipto Barai, Kolkatta, India.
Mob:09874792001
"Very good and comprehensive!"
Dr.Bhaskar Kakoti, Assam, India
Mob:09864501136