CERTIFICATE COURSE IN LINGUAL ORTHODONTICS
The course covers the latest in Lingual orthodontic treatment mechanics including the traditional (Kurz) lingual methods, STb (Straight Lingual), 2D Lingual and the Self Ligating systems. The course is designed in such a way that the participant can easily understand the basics and will confidently be able to incorporate Lingual orthodontics in his practice.
IS THIS COURSE FOR YOU?
This course is intended for dentists who has completed the AFO Fellowship course and also for the post graduate in Orthodontics who wants to learn to incorporate lingual or invisible orthodontics into their practices. This is a one-of-a-kind, hands-on course with patient demonstration and practice on all the lab procedures that has to be done in the Lingual method.
Eligibility : BDS / DDS / MDS / AFO FELLOWSHIP or PG in Orthodontics.
Course Schedule
This course runs throughout the year at our institution. Lingual Orthodontics Course in New York, USA is available only as an Online course or Home / Clinic IEP study groups. Please contact us to register for the course.
Home/Clinic IEP or Study Groups
The home or clinic based Individualized Education Program (IEP) for individual dentist or a Study Group Program for a small group of dentist is a unique concept from AFO where the faculty will come to your place and teach you orthodontics at your own time and pace! If you are an individual dentist wanting to start orthodontics in your practice or you are a group of like-minded dentist in the same locality, contact us for a quote. Where ever you are in the world, we will send the faculty to your place with all the materials you will need, to teach you so that you can learn and practice orthodontics with confidence.
Lingual Orthodontics Online Self-Starter Mentored Course
Only self starter Lingual course in the world for general practitioners and orthodontist. You also get 5 years of free post-course mentoring and 2 hours of of face to face discussion time with AFO faculty at a mutually convenient time.When you register for the course, we will send you the entire Lecture and Practice Videos, Plastic Typodont and the Lingual bracket kit. You can watch the lectures and practice videos and practice to you hearts content on the Typodont before starting on the patient.
Course Fee= 800 USD
Add 200 USD as Courier Charges
Total 1000 USD
Syllabus
STb – Lingual Straight Wire
STb Social 6
2 D Lingual
Kurz Technique
Indirect Bonding – Hiro Technique
Indirect Bonding – Kommon Base
All AFO Lingual Course Participants gets access to "Incognito" like CUSTOM LINGUAL APPLIANCE Lab facilities.

1 day Lingual Orthodontics course in STb Technique (Handson) in New Delhi or Bangalore, India and Bangkok, Thailand @ $1000.
Bangalore – April 18th, October 17th, 2019
New Delhi – May 16th, November 21st, 2019
Bangkok, Thailand – March 11th, September 27th, 2019
AFO Courses in Hong Kong from January 20th to January 25th, 2013. Contact us to book your package!
AFO Courses in AEEDC Dubai, UAE from February 5th to 7th, 2013. Contact us to book your package!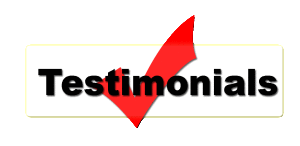 liked it very much, got good knowledge in Lingual orthodontics especially in the new STb
technique.
Dr.Bhagath, MDS, Karnataka, India. Mob: 09741374196 (Call after 8.30pm IST)
Very Satisfying!
Dr.Ruchi Bhuyan, Orrisa, India.
Phone: 09438160144
Very Good!
Dr.Mohamed Habib, Phd (Ortho), Saudi Arabia.
Phone: 00966557108046
Excellent!
Dr.Aneeket Vakil, MDS, India.
Phone: 09327380338
Very Good!
Dr.Chintan Shah, MDS, India.
Phone: 09925007513 Call between 10.00am to 01.00pm or 5.00pm to 8.00pm
Excellent!
Dr.Sujal Shah, MDS, India.
Phone: 09426046620
Call between 10.00am to 12.00pm or 5.30pm to 8.30pm
Very Good Experience! My knowledge increased a lot and I came to know about many
things which I was not knowing
Dr.Foram Vithlani, MDS, India.
Phone: 09825795039
Call between 6.00pm to 7.00pm
Informative!
Dr.Ankur Patel, MDS, India.
Phone: 09227978416
It was very good and useful
Dr.Abubacker Siddique, MDS, Oman.
Phone: 0096899702784
Very good and useful
Dr.Jagathesh Natarajan, MDS, Coimbatore, Tamil Nadu, India.
Phone: 09943161321
It was very good to start Lingual Orthodontics
Dr.Firoz Babu P, MDS, Andhra Pradesh, India.
Phone: 0970458232