Orthodontics Fellowship Online
AFO brings to you the only self-starter orthodontic PG Diploma course in the world where you can learn everything in Labial and Lingual orthodontics. What is more, you get 5 years of free post-course mentoring for all your extant and new cases. The concepts and implementation of this practice oriented handson self starter online course will allow any participant to choose the content / period of study that best suits his/her practice. If you are a practicing orthodontist, you can buy the Lecture and Practice Videos only and use it as a reference text. The Diploma course covers the latest and best in fixed orthodontic treatment mechanics including MBT (Straight Wire) system, Orthodontic Mini Implants (TAD), Self Ligating Brackets, Tip-Edge, Begg's and the STb in Lingual orthodontics..
The course is designed in such a way that the participant can easily understand the basics and will confidently be able to incorporate fixed orthodontics in the general practice. This distance learning (correspondence) course in orthodontics has helped many dentist learn orthodontics from the comforts of their home/office. You can start from the basic Level I course and go up to the Diploma after learning Lingual orthodontics.
SELF STARTER EDUCATION IN ORTHODONTICS? IS THIS POSSIBLE?
Yes. All you have to do is select the course best suited for you and pay the course fee. We will then send you the AFO Course-in-a-box package which contains the Course Manual, Lecture and practice videos, Typodont and practice materials and the basic instruments. The Course Manual is a handbook / ready reckoner providing you with just enough theory and the practical steps for use in most of the routine cases. You will read this first and then watch the Lecture Videos. Once you have done this, you are now ready to try it on the Typodont. Using the basic instruments and the practice kit, you will watch the step by step practice video and can then practice bonding, placing the wire etc any number of times on the typodont. You can then take photographs of the exercises you have done and send it to AFO for discussion of your doubts using the 5 – 10 hours of quality time you get with AFO Faculty. For this you will have to have a multimedia computer (with webcam) and a broadband (above 250kbps) internet connection. Now you are ready to start on patient cases! You can use the Case Discussion forum on the website (available to course participants only) to discuss each case with AFO Faculty and with all the AFO course participants from all over the world!
This self-starter course allows you to study orthodontics on your own pace, at your own practice or home. Hotel, meals, and airline transportation costs add up when attending seminars, especially for those living away from the seminar location. Hence, this course leads to significant savings. Through the online self-starter program, you can start the learning process at any time of the year, and no longer need to wait for the class-room based course to come to your City.
We have participants from every corner of the world, and they are able to learn orthodontics via our online program. Whether you live in a distant corner of the earth or a major metropolis, orthodontic education is now available to you at the click of a button. And what more, you can now learn everything in orthodontics from Labial to Lingual techniques.
This course in orthodontics allows you to customize your learning to your budget as the course can be scheduled (see below) when you have the money to invest. You can start with Level I and continue to Level II and go for advanced Fellowship / Mastership and Diploma programs. Together with the free post course mentoring for 5 years, this is the ideal course for a busy practitioner. Additionally, you can join the class-room based course for tier advancement at anytime if you choose so. All online course participants receive special discounts when then take up the class room based courses held in New Delhi and Bangalore, India.
AFO COURSE-IN-A-BOX The course manual, videos, certificate and practice materials including the Typodont for handson exercises in one package.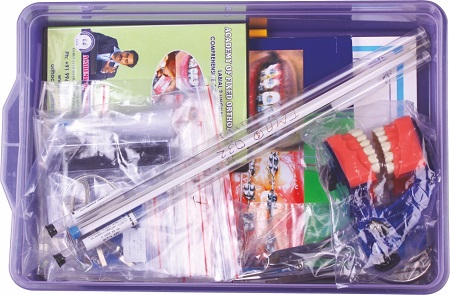 Course Manual (A Handbook For The Preadjusted Edgewise Appliance System) and Course Videos in DVD.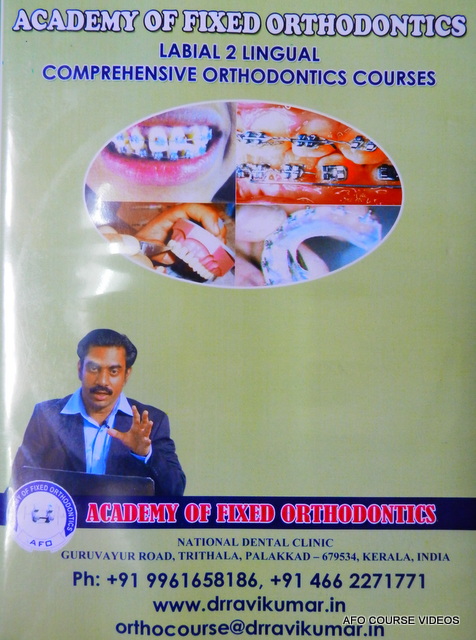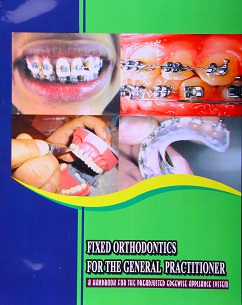 Lecture Video
Practice Video
Practice Kit Typodont, Orthodontic brackets and materials for handson exercises.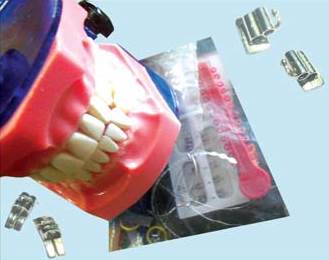 Subscribe to our Channel and watch the chapter-wise excerpts of our Course Videos
Course Purpose: The purpose of this comprehensive program is to teach general dentists how to diagnose and treat orthodontic cases. Emphasis will be placed on thorough records and diagnosis. Treatment will involve using the Straight Wire (MBT). Advanced techniques can be taught at request.
Eligibility : BDS / DDS / MDS. Participant should have access to multimedia computer, internet and video conferencing through Yahoo / MSN messenger, Skype or Google voice & video.
Course Schedule
This course runs throughout the year at our institution
Topics covered are –
Introduction
Growth and Development
Biomechanics
Diagnosis of the Orthodontic Problem
Treatment Planning – Extraction vs Non-Extraction
The Straigth Wire Orthodontic Theory
MBT (Straight Wire) Treatment Mechanics – Theory & Practice
Functional Orthodontics – Twin Block (only in Level II)
Sessions 1 & 2 consists of the above mentioned theoretical studies.
Fellowship
Cephalometrics in detail
Wire-bending within the Preadjusted Edgewise Technique
Realistic Treatment Philosophy (RTPtm)
Mini Implants in Orthodontics
Self Ligation in Orthodontics
Tip Edge Technique
Begg's Light Wire Technique
Sessions 6 & 7 consists of the above mentioned theoretical studies.
Hands-On (Typodont)
Extensive training on typodont will be provided in any student selected treatment technique. The student will be given training in banding, bonding and wire placement on typodont.
Sessions 3 & 4 consists of the above mentioned practical studies. Total duration is 100 credit hours. In the Fellowship course, Sessions 8, 9 & 10 are also included with a total duration of 400 credit hours.
Hands-on course is supported by extensive online Audio/Video Lectures detailing each procedure
Case Discussion
Extensive case discussion is done on 10 patient records. Participant will also be encouraged to start orthodontic cases during the course, which will provide immediate income to pay for the course. Session 5 consists of case discussions.
Case Review & Post-Course Mentoring:No extra charges will be levied for the post-course mentoring of all new and in-progress cases for a period of 5 years when you select the Level II course. For those selecting the Level I course, the first 10 cases will be free of charge. This post course mentoring is the unique highlight of the course as this will allow the participant to discuss their cases as the treatment progresses!
Course Schedule and Fees
Level I (Online)
This is the most economical course for a beginner who has just started on his clinical practice and wants to take a peek into orthodontics. This course comes with the Session 1 & 2 lecture DVD's, the Course Manual, Sessions 3 & 4 Practice Videos, Typodont and practice materials and 10 Free case discussions (all 10 cases have to be taken up within the first year itself). Additional cases can be discussed at 100 USD per case. You also get 5 hours of face to face discussion time with AFO faculty at a mutually convenient time
Course Fee= 600 USD
Add 200 USD as Courier Charges*. Total 800 USD + Tax**
Level II (Online)
This course comes with the Session 1 & 2 lecture DVD's, the Course Manual, Sessions 3 & 4 Practice Videos, Typodont and practice materials. Also apart from all that you get in Level I, you also get 5 years of free post-course mentoring and 10 hours of of face to face discussion time with AFO faculty at a mutually convenient time.
Course Fee= 1200 USD
Add 200 USD as Courier Charges*. Total 1400 USD + Tax**
Level III (Online Fellowship)
This course comes with the Session 1 & 2, Session 6 & 7 lecture DVD's, the Course Manual, Sessions 3 & 4, Sessions 8 & 9, Session 10 Practice Videos, Typodont and practice materials. You also get 5 years of free post-course mentoring and 10 hours of of face to face discussion time with AFO faculty at a mutually convenient time.
Course Fee= 2000 USD
Add 200 USD as Courier Charges*. Total 2200 USD + Tax**
Sessions 1 & 2, 6 & 7 = Lectures on DVD's (Based on study manual and Power Point Presentation)
Sessions 3 & 4, 8 & 9, Session 10 = Practice Videos for Practicals – Typodont, brackets and wire kit will be sent by courier.
*The Course Manual, Typodont, MBT brackets and wire sequence for practicals provided free of cost. Courier will be sent through DHL (Preferred) / EMS SPEED POST / ARAMEX / TNT / FEDEX. Check if any of these companies service your area and intimate us of any preferences. Basic instruments for the practicals will be sent with the package. Participants will have to buy the instruments for practice on patients.
**Refund Policy: No refund requests will be entertained once the course materials are dispatched to the billing address provided by the course participant. Please email / call us before you make a transaction and we are always here to help you make the right decision.
Practice Starter Kit: Includes the complete essential instruments for lifelong orthodontic practice. The kit also includes materials and brackets for 10 patients. The cost of the Practice Starter Kit is 1100 USD.
Once the payment is received, we will send the Course materials within 2 weeks. If you have not already done so, please register here with your full billing address
Home/Clinic IEP or Study Groups
If you want a classroom / clinical course, then the home or clinic based Individualized Education Program (IEP) for individual dentist or a Study Group Program for a small group of dentist is a unique concept from AFO where the faculty will come to your place and teach you orthodontics at your own time and pace! If you are an individual dentist wanting to start orthodontics in your practice or you are a group of like-minded dentist in the same locality, contact us for a quote. Where ever you are in the world, we will send the faculty to your place with all the materials you will need, to teach you so that you can learn and practice orthodontics with confidence.