Certificate Programme
CERTIFICATE COURSE IN FIXED ORTHODONTICS (CLINIC BASED)
The concepts and implementation of this practice oriented handson course will allow any participant to confidently start fixed orthodontics in his practice. The course covers the latest in fixed orthodontic treatment mechanics including MBT (Straight Wire) system. The course is designed in such a way that the participant can easily understand the basics and will confidently be able to incorporate fixed orthodontics in the general practice.
The courses are conducted in India (Bangalore, New Delhi) and Malaysia. Patients are provided for handson practice.
Faculty Supervised Mentoring available in Malaysia clinical course. Contact AFO India Affiliate Clinical Training Center in Malaysia at – D Smile Academy,  7-0-0, Lorong Batu Nilam 10A, Bandar Bukit Tinggi, 41200 Klang, Selangor, Malaysia. Ph: +60 11 1413 5508
AFO Level III Fast Track Program
The fast track Level III program has been designed to give the participants thorough knowledge in most of the commonly used techniques in Orthodontics. This is a 10 day residential program where the participants will learn Straight Wire orthodontics, Wirebendings within a straight wire philosophy, Begg's technique, Tip-Edge technique, Orthodontic Mini Screw Implants and Functional Appliances (Twin Block).
Long term Course
1-2 day classes each month where the participants get to train on patients. We can arrange patients according to your needs.
Course Duration
| | |
| --- | --- |
| Short Term – 10 Days | Long Term – 1 year |
| CP : Attending the short term course entitles the participant to AFO Fellowship certificate. | CP: Attending this course entitles the participant to AFO Fellowship certificate. |
Become a Certified Orthodentist
On completion of the three levels the participants are awarded the AFO Fellowship and becomes Certified Orthodentist. This course can also be taken as a continuous 10 day Fast Track programme, for which the participants will have to come to AFO India centers in Bangalore or New Delhi or the Affiliate center in Kuala Lumpur, Malaysia.
Course Schedule
This course runs throughout the year at our institution. Please contact us to register for the course. Topics covered are -.
Introduction
Growth and Development
Biomechanics
Diagnosis of the Orthodontic Problem
Treatment Planning – Extraction vs Non-Extraction
The Straight Wire Orthodontic Theory
MBT (Straight Wire) Treatment Mechanics – Theory & Practice
Realistic Treatment Philosophy (TM) – Introduction to a short course interdisciplinary treatment methodology for the cosmetic management of mild to moderate malocclusion.
Hands-On (Typodont)
Extensive training on typodont will be provided in any student selected treatment technique. The student will be given training in banding, bonding and wire placement on typodont.
Patient Cases
Extensive training will be provided on patient cases in all stages of treatment from banding, bonding and wire placement to debonding.
Case Discussion
The student will be encouraged to select clinical cases for starting treatment after the completion of the course. The case discussion will be done using the proprietary Case Discussion Template.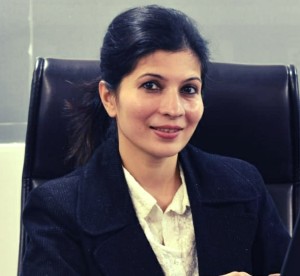 Prof Dr Archana Sachdeva MDS MOrth PhD
Prof Dr Archana Sachdeva heads the AFO Affiliate center in New Delhi, India. She has completed her graduation and Post Graduation with an outstanding track record. She has been practicing and teaching orthodontics since more than 15 years and is currently working as Managing Director and faculty , Academy of Orthodontics and Dentofacial Orthopedics- Academy of Fixed Orthodontics, India affiliate center.
She also served as a Faculty in DM Institute of Medical Sciences, University. As a Professor in MMDCH , LNM University, India. She was Head and PG Guide of Department in Orthodontics, Delhi Institute of Healthcare and Research, New Delhi, India. She has presented several research papers in national and International conferences and Authored 4 books. Apart from labial orthodontics, she also practices pediatric orthodontics (stressing on importance of diagnosing malocclusions earlier and their prevention and interception), lingual techniques, aligners and self ligating Orthodontic systems.
She has travelled nationally and internationally, as faculty AFO to conduct all levels of AFO courses. Her approach to teach is very interactive and fascinating, imparting clinically feasible knowledge to all. She aims at giving her best and seeking best from her students. She is popular among students for her inestimable calm, professional competence, unalloyed guidance, ineffable orthodontic skills.
Dr Priyank Seth MDS
AFO New York Honorary Faculty in Malaysia. With over 11 years of academic and clinical experience in Orthodontics and Dentofacial Orthopedics, I am currently working as a senior lecturer in Faculty of Dentistry, SEGi University, Malaysia since 2015. I am very passionate about teaching and prefer to induce a stimulating learning environment that motivates students to deliver maximum performance. I like to promote active learning teaching through didactic classroom management and guide students in various scientific research projects. Personally, over the years I have updated myself with the latest advancement in the field and would further like to pursue M-Orth in the recent future.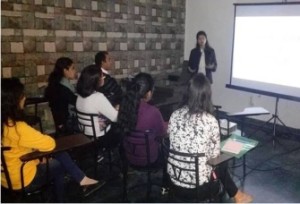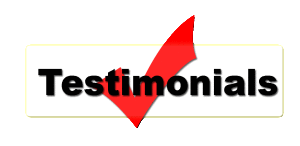 "I was thinking of going to Hong Kong for a similar course, but then I came across AFO course in orthodontics. Now I feel I have done the right thing in taking up the course and I am thoroughly satisfied." Dr.ABDULLAH ELMILADI, Tripoli, Libya, North Africa. Mob:00218912152956″Excellent Course! I came to this course due the online post course mentoring which will make me confident in orthodontic practice." Dr.Riyaz A, Saudi Arabia, Mob:00966540361461
I wish I had this course earlier in my career! Dr.Mesfin Tadesse, Addis Ababa, Ethiopia. Mobile: +251 911 401282
Fantastic! I had a great experience! Dr.Amit Kumar, Bangalore, India. Mobile: +91 9886249071 (Call at office time any day except Wednesday)
I had a great experience! Dr.Joe Pius, Pune, Maharashtra, India. Mobile: 09960866290
Wonderful for a novice like me! Dr.Vipin Nair, United Kingdom (UK)
I enjoyed the learning experience! Dr.Sandeep Anvekar, Karwar, India. Mobile: +91 9916640665 (Call at office time only on Wednesday)
Informative and good. Made me feel that orthodontics may be easy to do! Dr.Roshni Sunil, Cochin, Kerala, India. Phone: 0484 6562021
All my apprehension about fixed orthodontics has been addressed! Dr.Abdul Malik, Bangalore, Karnataka, India. Phone: 08861131353 (Call Between 6.00pm to 8.00pm)
Very useful for utilizing realistic treatment approach. Dr.Syed Waheed Ahmed BDS MDS (Orthodontics) FDSRCS, Bangalore, Karnataka, India. Phone: 08O 25536972
Happy to take the plunge! Dr.Aditya Murthy, Bangalore, Karnataka, India. Phone: 09343979674
Its a nice pioneering course for the beginner! Dr.Sourav Banerjee, Jamshedpur, Jharkhand, India. Phone: 0657 2443999 (Call Between 10.00am to 7.00pm – Mon to Sat)
I feel I can start doing cases now. The course has given me enough confidence to start cases. Dr.Harish K S, Bangalore, Karnataka, India. Phone: 09035604368
I could learn fixed orthodontics in a short duration of time. Dr.Iqbal, Kollam, Kerala, India. Phone: 09048806838
Its a superb course! Will recommend to peers. A must for all the general dental practitioners who want practice orthodontics in their clinic. Major Dr.Pravin Prathip J, Chennai, Tamilnadu, India. Phone: 08015022208
I needed a "push" into the world of fixed orthodontics. I think I got that "push". The credit really goes to Dr.Ravi Kumar. Dr.Prakash Bhaskaran, Muskat, Oman. Phone: 0096899727236
Great course! I will recommend this to my colleagues! Dr.Kavish Khanna, Himachal Pradesh (HP), India. Phone: 09418254182
Very good course! Dr.Monika Sikka, Punjab, India. Phone: 09417393580
Very useful! Dr.Shamin Abdul Majeed, Kerala, India. (Six Month Clinical Fellowship Program) Phone: 09846863873
AFO course has given me the confidence to start practicing ortho on my own and Dr Ravi's 5 year online support will be of great use until we become a full fledged orthodontist Dr.Mathew Varkey, Cochin, Kerala, India. Phone: 09020907151
Very good! Feels like I have learned quite a lot about orthodontics Dr.L Mohamad Arshad MDS, Tamil Nadu, India. Phone: 09962448424
It was very informative! Dr.Subashini Balaji Rao, Bangaluru, Karnataka, India. Phone: 08197821389
AFO provides you best orthodontic training & builds your self confidence for starting orthodontic treatment. Dr.Vikas Kanboj, Karnal, Haryana, India. Phone: 09896094865