CERTIFICATE COURSE IN ORTHODONTIC MINI SCREW IMPLANTS (TAD)
Temporary Anchorage Devices (TAD) are used to provide anchorage needs for a short period of time in fixed orthodontic treatment. Orthodontic mini screw implants are ideal TAD's as they do not undergo osseointegration and is very easy to use. The titanium alloy NeoAnchor Plus™ system appears to be the easiest to use and most biocompatible.
IS THIS COURSE FOR YOU?
This course is intended for dentists who want to incorporate Orthodontic Mini Screw Implants (TAD) into their orthodontic practice and also as part of advanced orthodontic continuing education programmes. The course is presented as a seminar and workshop.
Course Duration
Half Day or as part of the Fellowship course Level III
Course Schedule
This course runs throughout the year at our institution. Please contact us to register for the course.
Click here for the Course Registration Form
Home/Clinic IEP or Study Groups
The home or clinic based Individualized Education Program (IEP) for individual dentist or a Study Group Program for a small group of dentist is a unique concept from AFO where the faculty will come to your place and teach you orthodontics at your own time and pace! If you are an individual dentist wanting to start orthodontics in your practice or you are a group of like-minded dentist in the same locality, contact us for a quote. Where ever you are in the world, we will send the faculty to your place with all the materials you will need, to teach you so that you can learn and practice orthodontics with confidence.
Mini Implant (TAD) Online Self-Starter Mentored Course
Only self starter Mini Implant course in the world for general practitioners and orthodontist. You also get 5 years of free post-course mentoring and 2 hours of of face to face discussion time with AFO faculty at a mutually convenient time.When you register for the course, we will send you the entire Lecture and Practice Videos.
Course Fee = 400 USD
Add 200 USD as Courier Charges
Total 600 USD

AFO Courses in Hong Kong from January 20th to January 25th, 2013. Contact us to book your package!
AFO Courses in AEEDC Dubai, UAE from February 5th to 7th, 2013. Contact us to book your package!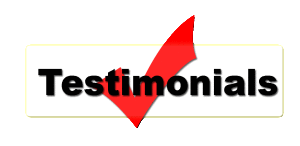 Very Good Course!
Dr.Imad Saab, MDS
Private Practice, Kuwait
Contact No: 0096566034898 (Call before 2.00 pm, Kuwait time)
Excellent!
Dr.Pankaj Biala, Punjab, India.
Phone: 09872761938
It was very good and to the point!
Dr.Puneet Malhotra, Punjab, India.
Phone: 09815583533