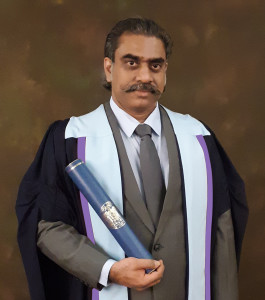 Dr Ravi Kumar MDTFEd (Member of the Faculty of Dental Trainers of The Royal College of Surgeons of Edinburgh), an alumnus of Government Dental College, Kozhikode, Kerala, India, has been interested in research and innovation in orthodontics. He has published many scientific papers and authored a book. He has also been awarded the National award in India for his work. He is also the Chief Mentor and Advisor of American Academy of Advanced Dentistry and European Academy of Advanced Dentistry.
He started his orthodontic practice in 2002 with the Begg's technique and switched to the MBTtm Straight Wire technique seeing the superior results and ease of practice. He started Academy of Fixed Orthodontics in 2004 for teaching orthodontics to GPD's.
He has lectured throughout the world in orthodontics and his online self-starter courses are very popular. He has also developed a short course interdisciplinary treatment method, using orthodontics, prosthodontics and endodontics, ideally suited for adult patients, called the Realistic Treatment Philosophy (RTPtm) and is presently engaged in popularizing it. As the Director and chief faculty at AFO, his motto is to impart practical education in orthodontics to those interested in its practice. He says "Practical orthodontics, like in routine practice, is easy, especially so if planning for anterior correction with short course treatments in adults." He is also an expert in the Lingual STB system and has included it in his taught subjects.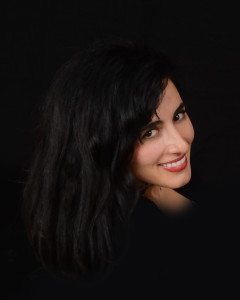 Nancy Maurer
Specialist in Orthodontics
"In skeletal cases, a simple and easy approach at the right time can avoid complex and difficult treatments in the future; in dental cases the finishing detail is the key for excellence in orthodontics. A judicious mix of prevention, interception and corrective treatment should be the hallmark of a successful practitioner".
Dr Nancy Maurer has been practicing orthodontics since past 14 years. She was born in Angola and completed her Dental Degree in 1999 from Portugal. Later she underwent an official and graduate teaching course there. In 2001 she started her studies, in an exclusive and full time basis, in one of the most prestigious Dental Universities throughout Europe for 3 years at the University of Barcelona, where completed two Masters Degrees in Orthodontics and TMJ Dysfunction and her PhD course. During her Masters she was invited by one of her Professors to lecture undergraduates at the University of Barcelona and later invited by the Head of the Orthodontic Dept. at the University of Barcelona to lecture postgraduates at the Orthodontic World Institute (OWI) in Barcelona. She contributed for two scientific articles and presented a scientific study at the 3rd Conference of teachers & MSc students in orthodontics at all Spanish public universities.
In 2007 she studied at the World Premier Advanced Dental School, Las Vegas Institute (LVI) in the USA, for an Advanced Dental Aesthetics course. Dr Nancy Maurer obtained her Specialist Title in the UK in September 2006 and her Specialist Diploma in Switzerland in November 2013. In 2014 she was invited to be a Lecturer at the City of London Dental School and in 2015 to be the Clinical Tutor at the Implant Training Institute at Harley Street in London to set up, guide and supervise the MSc Ortho students in their clinical cases. At this stage Dr Nancy Maurer decided to apply for another Masters post-graduation course in Lingual Orthodontics (ALIAS and Incognito) in Switzerland and Spain. Dr Nancy Maurer is a registered member of the WFO, World Federation of Orthodontics and registered as a Specialist in Orthodontics in three Countries.
She has been lecturing and practices one of the most pioneering orthodontic techniques worldwide, the Multifunction System (MFS). The philosophy of her treatments is based on functional and mechanic foundations, as both are important depending on each individual case. Main interests of Dr Almeida are the functional diagnosis, functional preventative and interceptive treatments (with removable and fixed functional appliances), TMJ dysfunction, corrective treatments using molar distalization and lingual orthodontics. She has also been practicing the Damon technique along with the Straight Wire technique. She has always been passionate about training and education.
She was for several occasions a Dentist Without Borders in Nicaragua and Africa. Her other interests are traveling, sports, nature, animals, culture and reading.